Shoreditch tries a bit too hard sometimes to be the coolest spot around town. How hard you may ask? Well let's take a romp around to find out.
If you've ever wanted to try and sum up what the area is like, show a friend this video:
It's a restaurant opened by Ikea where you have to cook the food yourself. That's the kind of "buzz" marketing that brands love and it's one of the reasons that someone living in Glasgow will turn up an eyebrow at hearing a cereal cafe has opened, or someone in Belfast will wonder why everyone is going la-la for a Bull in a China Shop (which is a cocktail bar and not literally a large bull rampaging through a store). Shoreditch has gained a reputation of the foodie mecca of London and with so much going on the fear of FOMO (that's the fear of missing out) can be quite real if you're only visiting for a short time. So what sights and sounds of Shoreditch should you make sure to see? I have you covered.
Rich Mix
Fancy a film? Then never ever ever EVER! go to Leicester Square to see one. Not only are they the dearest prices for tickets in the country but they also just so happen to be slap bang in the middle of the city's worst tourist traps.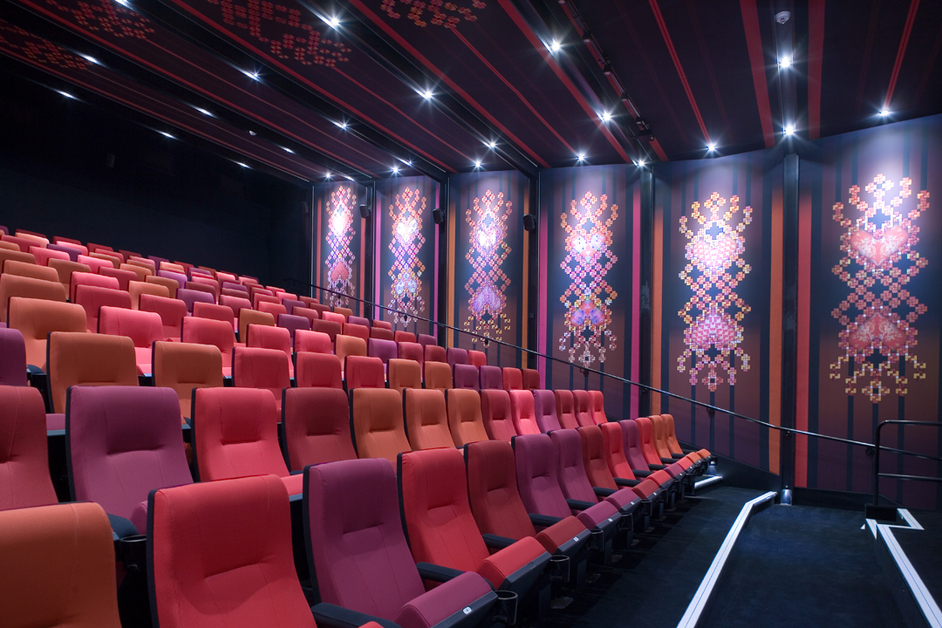 Rich Mix is a unique cinema/ cultural space on Bethnal Green Road which usually shows all the usual films you'd find at the multiplex, only doing so in very lush surroundings. It's the kind of cinema that mixes the modern feeling of wanting to veg out on a comfy oversized chair with the class of an old cinema. The building used to be an old leather factory but has now (as many buildings in the area are prone to do) transformed in to a multi-screen cinema, art building and event space.  I like going here because it's usually a very quiet cinema in the day time, and you sometimes see groups grinding their craft in the rehearsal spaces which I'm told are free.
Beigel Shop
It's not just NYC that is famous for its bagel. There's a competition of sorts down in Brick Lane between a few independent bakeries that all claim to have the best bagels in the world. The most popular of course if Beigel Shop; known for its salt beef bagel and a storefront sign straight out of the 70s.  Some refer to it simply as the Yellow One due to the colour of the sign and their competitors (Beigel Bake) having a white sign. If you're a maniac with your food choices, you should buy and take a few snaps of their rainbow bagel that makes a simple tune bagel look like a psychedelic trip.
And if you're wondering why you might have heard of this place before, it's become quite famous seen being featured in the food show F**k That's Delicious.
BoxPark
Fancy a place you can grab a donut, buy new Adidas, sunbathe while someone plays acoustic guitar, get a massage, try crispy duck tacos and got some moisturiser? Well then the BoxPark is just for you. This is one of the weirder locations for a shopping centre in London. Based essentially off a main road, BoxPark is comprised entirely of containers all stacked on one another in rows. Within them are boutique shops and restaurants that serve pretty much anything you can imagine.
For being such a trendy spot, the prices of clothing are surprisingly all right considering you're either buying from an independent company or someone like Superdry and Decorum. With most stores being the same size, going from one to the next is almost liking walking through a mini art gallery where you're checking out what the next box has to offer.
Bar Kick
When you're lucky enough to be nearby and a friend asks where to go to watch the football, Bar Kick should be the first and last port of call. This trendy bar tries to buck convention of what a sports bar should be with foosball tables dotted around the place and décor that wouldn't be out of place in a Kath Kidson catalogue. I'd safely label it as somewhere you can take the other half out to watch a game and not make them feel embarrassed. It's also a good spot to head to on a day off if you like a good deal on happy hours (theirs runs from 4 to 7 with cocktails under £5)
http://www.cafekick.co.uk/bar-kick/contact.html
Fierce Grace
You can't go about the area and think you'll be enjoying all the fines foods without breaking a sweat. Fierce Grace is a Yoga studio that was the first to start Bikram Yoga in the UK all the way back in the mid-90s. Ever since it's been known as a yoga spot for people from all background who don't mind trying their best to stretch it out while in a room where the heating is cranked up to 11.
If you won't mind having to do yoga in your pants and profusely sweating for an hour, this is the place for you.
http://www.fiercegrace.com/about-fg
The Blues Kitchen
Everyone and their grans seems to have BBQ sauce in the kitchen these days, and while it's becoming popular to have some sort of meat lathered in sauce placed on a menu, there anre't many places in the UK that go out of their way to do BBQ in a Louisiana style. The Blues Kitchen in Shoreditch is one of three locations in London and this (I've been told) is the most popular of the three.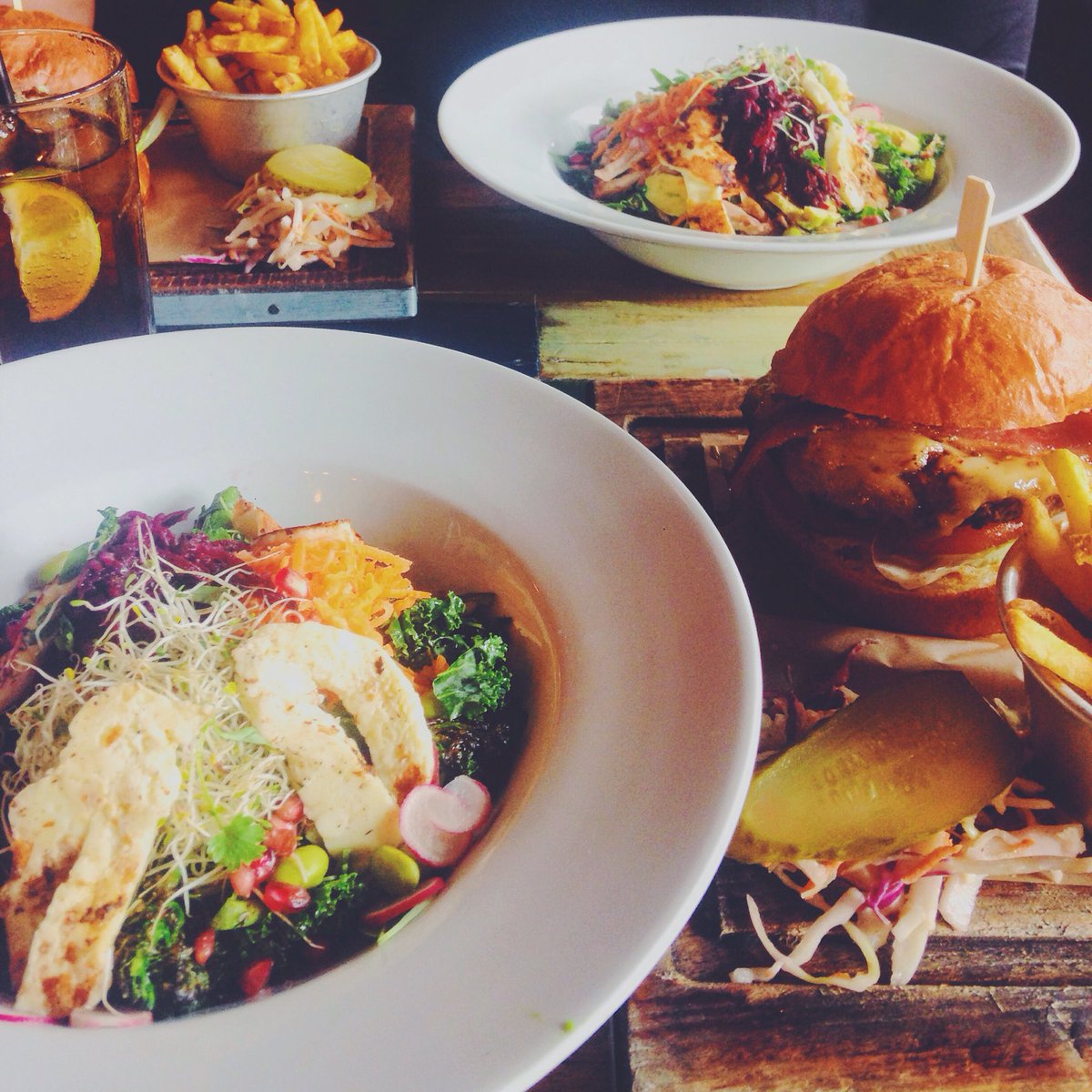 Opening from bunch all the way through to the wee hours, it's like walking in to a dive bar in New Orleans and I'm saying that in the incest way possible. If you do end up there, don't go straight to the usual BBQ offerings on the menu. Their short list of mains is as authentic as its gets, with both the Catfish Jambalaya and Buffalo Wings a taste of true Americana.
http://theblueskitchen.com/shoreditch/